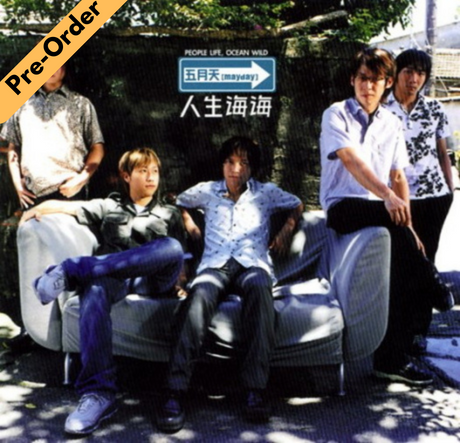 Mayday / 五月天 - 人生海海 (圖片膠) [Pre-Order LP]
Pickup currently unavailable
Pre-Order Information
Estimated time of arrival of the product will be within 2-4 weeks after its release date.


Note that the ETA for pre-order is an estimation and is subject to change.


Once a pre-order is placed, it is final and are strictly non-refundable except for cases where stock supplies are limited. (See Point 4)


We will refund any pre-order that we will not be able to fulfil automatically (due to stock limits from our supplier) and you will be sent an notification email for the refund.


Pre-order items are eligible for the 7% discount


A combination of instock and pre-order items are eligible for the 7% discount as long as the prerequisite of 3 items are fulfilled.


For local SG customers, If there are both instock and pre-order items on your order, we will priorities and ship the instock items first, followed by the pre-order items at a later date when it has arrived. Customers does not need to pay extra for the additional shipping cost. This feature will not be available for international customers currently.


If the pre-order product include posters or any large-size paper gift, the item will be folded and shipped together with the product.


Placing an order means that you agree to and accept the relevant terms and rules of this site.
Product Information
Barcode:

4710149700193

Artist: Mayday / 五月天 (All Products)
Label:

滾石唱片

Pressing: Germany Press

Release Date:

2023/12/22

Country Of Origin: Taiwan
Product Format: LP
Language: Mandarin
Number Of LP: 1
Product Weight: Est 500g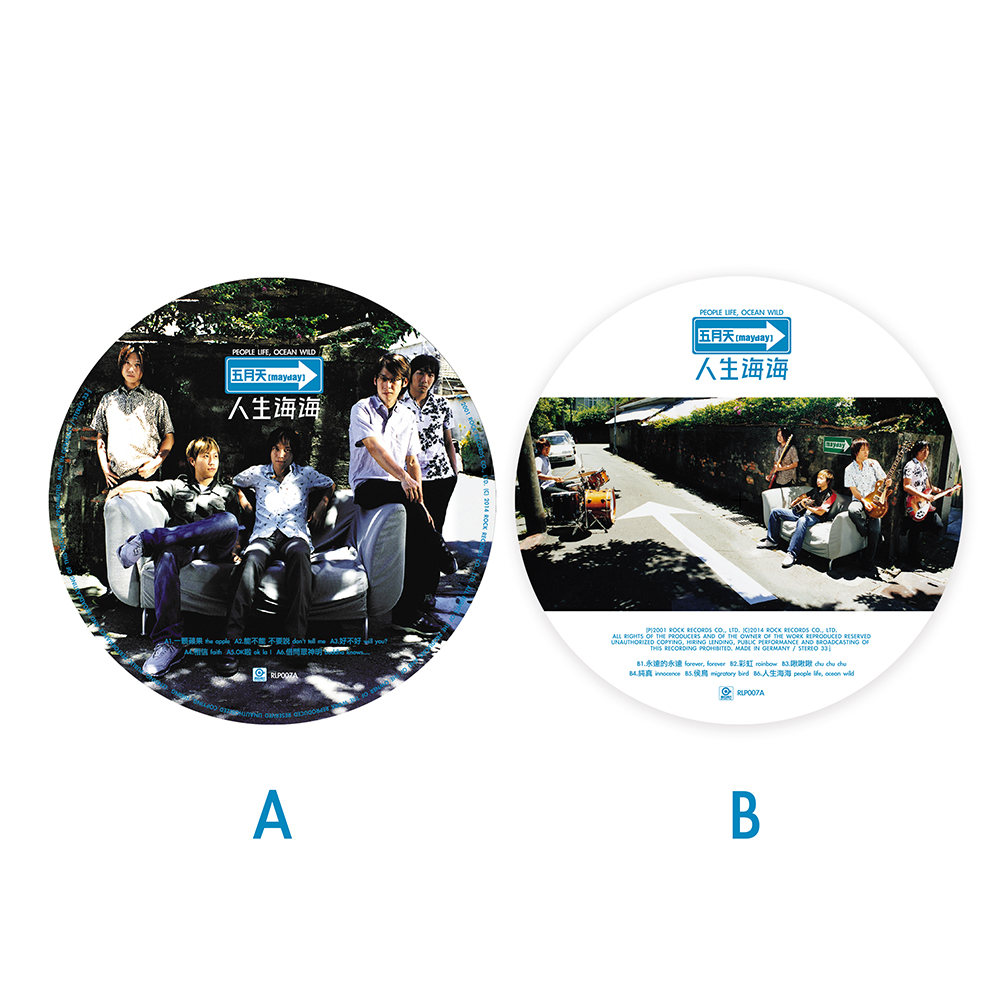 。原始母帶製作

。德國Optimal刻片、壓片

未來在人生海海之上 自由在五月天空之上
只要繼續衝刺未來就在手上 我和五月天都相信人定勝天
Track List
Side A
一顆蘋果

能不能不要說




好不好

相信

OK啦!

 借問眾神明
Side B
永遠的永遠

彩虹

啾啾啾

純真

候鳥

人生海海