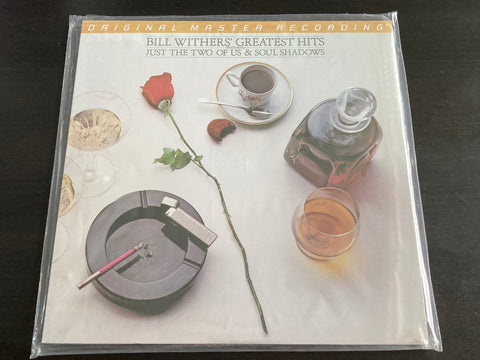 Bill Withers - Bill Withers' Greatest Hits LP 33⅓rpm
Pickup currently unavailable
Product Information

Barcode: 

821797144513

Artist: Bill Withers (All Products)
Label: Mobile Fidelity Sound Lab
Pressing: US Press
Release Date: 2016
Country Of Origin: US
Product Format: LP (180 Gram Vinyl, Limited Edition)
Language: English
Number Of LP: 1
Product Weight: 350g
Limited Mobile Fidelity 180 gram vinyl pressing. Bill Withers created mellow, downhome-style soul for barely more than a decade before retreating from the industry to pursue craftsman interests. Yet over the course of the handful of albums he made for Sussex and CBS, the Appalachian native struck lasting emotional chords in legends ranging from Booker T. Jones to Stephen Stills - not to mention the millions of listeners that fell under the spell of now-standard tracks such as 'Lean on Me,' 'Use Me,' and 'Ain't No Sunshine.' The antithesis of the sweaty R&B shouter that prowled the edge of stages, Withers dealt in calm and vulnerability, qualities that come to fore on the seminal Bill Withers' Greatest Hits. Pressed on 180 gram LP at RTI, Mobile Fidelity's vinyl reissue of the 1981 compilation provides a transparent view of Withers' relaxing timbre and the subtle grooves underlining his arrangements. Characteristics ranging from the tension of the guitars, funky bends of the bass, whisper-soft coo of the formal strings, airiness of the backing harmonies, and sharpness of the snare drum emerge with utmost clarity and lifelike presence. Always prized for its naked honesty and pure conviction, Withers' music positively caresses the senses on this LP, the unadulterated production and beautiful soundscapes revealed anew with each listen.
Track List
Side A
Just the Two of Us
Use Me
Ain't No Sunshine
Lovely Day
I Want to Spend the Night
Side B
Soul Shadows
Lean on Me
Grandma's Hands
Hello Like Before
Who Is He (And What Is He to You)?